Introduction to Islamic Codicology Short Course
3-7 August 2015, Stanford University, Stanford, California, USA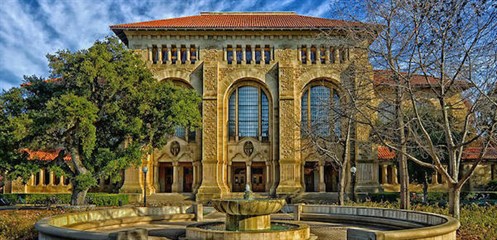 The Islamic Manuscript Association, together with the Thesaurus Islamicus Foundation and Stanford University Libraries, is pleased to announce an intensive short course, Introduction to Islamic Codicology, which will be held at Stanford University Libraries from 3-7 August 2015.
This intensive five-day course will introduce the study of Islamic manuscript codices as physical objects, or the archaeology of the Islamic book; and is intended for art historians, bookbinders, codicologists, conservators, curators, and anyone else working with or studying Islamic manuscripts. Daily illustrated lectures will provide an overview of writing surfaces and implements, the text block and its make up, page layout, bookbinding, illumination, scripts and hands, the transmission of texts, and methods of describing manuscripts. Participants  who choose to register for the full course will attend the afternoon hands-on sessions, during which they will have the opportunity to examine Islamic manuscripts from Stanford University Libraries' collection at first hand and complete a series of practical exercises on manuscript description. 
The course will be taught by Professor Jan Just Witkam, professor emeritus of codicology and palaeography of the Islamic world at the University of Leiden and editor-in-chief of The Islamic Manuscript Association's Journal of Islamic Manuscripts. Professor Witkam was formerly editor-in-chief of the journal Manuscripts of the Middle East, and is a past president of the European Association of Middle East Librarians (MELCom International). He has written numerous articles and books on Islamic codicology, and recently catalogued the Oriental manuscripts of the Juynboll family library in Leiden, the Netherlands as well as the Islamic manuscripts in the McPherson Library at the University of Victoria, British Columbia, Canada.
The full course, including lectures and hands-on sessions, is limited to 12 persons for pedagogical and security reasons, while the lecture component is restricted to 26 attendees; interested parties may choose to attend the lectures only. This course does not require any knowledge of Arabic, Persian, Turkish, or other languages spoken in the Muslim World, however, please be advised that a basic understanding of Arabic will further aid and enrich your course experience. Applications will be considered on a rolling basis. Notification of the outcome of your application will be sent within seven working days.
Made possible with the kind support of