The Third Islamic Manuscript Conference
28-31 August 2007, Magdalene College, University of Cambridge
The Third Islamic Manuscript Conference will take place on 28-31 August 2007 at Magdalene College, University of Cambridge. It will be hosted by the Thesaurus Islamicus Foundation and the Centre of Middle Eastern and Islamic Studies at the University of Cambridge.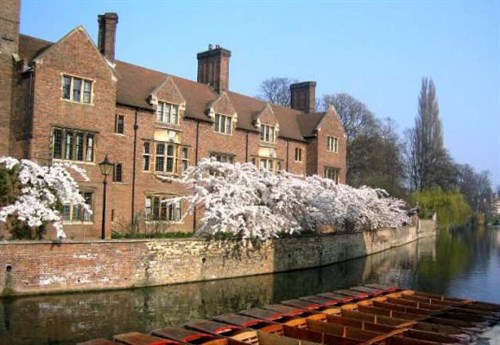 The conference will feature research from different fields of study related to Islamic manuscripts. Manuscript projects from around the world will be presented and new techniques and technologies for conservation and digitisation will be discussed.
Each of TIMA's interest groups are preparing conference panels on cataloguing, conservation, digitization and publishing. The sub-committees leading these groups will discuss their work to date promoting best practice and standards in their fields. On the last day of the conference there will be a practical conservation workshop and a visit to Cambridge University Library.
Codicology Workshop
Immediately following the conference, TIMA is organising a codicology workshop at Magdalene College to be taught by Prof. Dr. Jan Just Witkam, Professor of Paleography and Codicology of the Islamic World at Leiden University.
Thesaurus Islamicus Foundation
The Thesaurus Islamicus Foundation is a not-for-profit educational trust which advances, supports and promotes the protection, preservation, study, and dissemination of the Islamic intellectual, cultural, and artistic heritage. It prepares the highest quality critical editions of works of traditional Islamic literature and strives for the revivification of all Islamic arts, particularly those of the book.
The Foundation has offices in Cairo, Cambridge (UK) and Stuttgart.
Centre of Middle Eastern and Islamic Studies,
University of Cambridge
The Centre of Middle Eastern and Islamic Studies (CMEIS) was founded in 1960 by Professor Arthur Arberry to foster an interest in the Middle East, particularly the modern Middle East, amongst Cambridge scholars, students and the general public, and to support research.
Today the Centre plays an active role in promoting Middle Eastern and Islamic Studies amongst academics and the public though lectures, seminars, and conferences. CMEIS helps to establish and develop links between individuals and institutions with an interest in Middle Eastern and Islamic Studies and to encourage communication between academics, the media, and the public. The Centre is supported by experts from the University of Cambridge and affiliated institutions.