2019 Annual General Meeting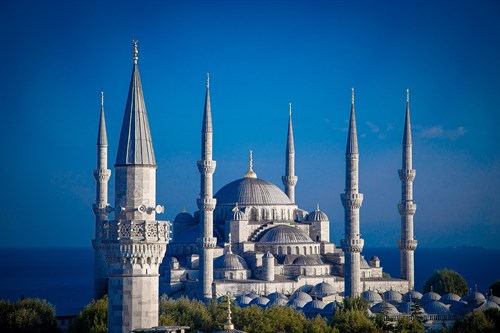 Friday, 22 November 2019, 16.00 (Turkey Time)
Orient-Institut Istanbul
Susam Sok. No. 16, Apt. 8, Cihangir, Beyoğlu, Istanbul, Turkey

About
The Islamic Manuscript Association invites all Association members who have paid their fees for the current membership year to attend its 2019 annual general meeting at the
Orient-Institut Istanbul
at 16.00 on Friday, 22 November 2019.
During the meeting, Association members will elect two persons to the board of directors, review the Association's accounts, and receive a report on the activities the Association has undertaken this year and its plan for the next.
Members wishing to attend the meeting in person must register in advance through the form below. For those who are unable to attend but would like to make their voice heard in the election of the Association's directors and the approval of its accounts, please vote using the proxy ballot that will be distributed in a members' newsflash on Monday, 28 October 2019.
The day following the annual general meeting, the Association will convene a day-long symposium on decorated papers in early modern Islamic manuscript cultures in partnership with the
Orient-Institut Istanbul
, the
Centre for the Study of Manuscript Cultures at the University of Hamburg
, and the
Thesaurus Islamicus Foundation
. The symposium will also take place at the Orient-Institut Istanbul. Admission to the symposium will be free of charge, but advance registration (separate from registration for the annual general meeting) is required. More information about the symposium will appear on the Association's website soon.
If you have a query about the annual general meeting or symposium, please contact
admin@islamicmanuscript.org
.
Register
Photography Disclaimer
Please note that photographs and/or video may be taken during this event. By participating in this event you grant the event organizers full rights to use the images resulting from the photography and/or filming, and any reproductions or adaptations of the images, for publicity or other purposes. This might include, but is not limited to, the right to use them in our publications, on our website, and in our social media. If you do not wish to be photographed please inform an event organizer.