The Journal of Islamic Manuscripts
The Journal of Islamic Manuscripts was launched in 2010 in collaboration with Brill Academic Publishers until 2020.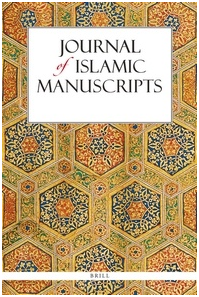 The Journal of Islamic Manuscripts explores the crucial importance of the handwritten book in the Muslim world. It is concerned with the written transmission of knowledge, the numerous varieties of Islamic book culture and the materials and techniques of bookmaking, namely codicology.
It also considers activities related to the care and management of Islamic manuscript collections, including cataloguing, conservation and digitization. It is the journal's ambition to provide students and scholars, librarians and collectors – in short, everyone who is interested in Islamic manuscripts – with a professional journal and functional platform of their own.
Index of articles
(most recent first)